Operator of the Month: January 2011
Tom Ingolio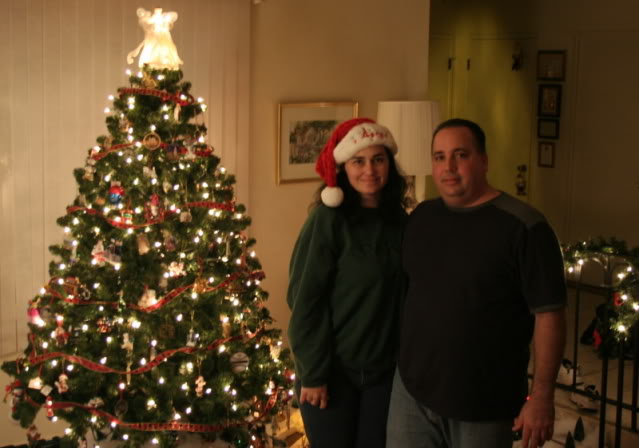 Tom may not have a permanent train layout that he can operate whenever he wants but he still has the heart of an operator. Since his trains are in storage most of the year, he takes every opportunity he can to get them out and run them. His brother has a permanent O gauge layout and Tom brings his trains over there every so often to get a fix or he brings his portable S gauge layout to the monthly SP Division meets. But Tom's favorite time of the year is Christmas time since he gets to take over the living room from November to January and build his carpet empire. His floor railroad for this year consisted of a large village of Department 56 buildings surrounding the Christmas tree. Tom and his wife, Angel, have put a lot of time into their miniature snow village and it shows. There are details galore with many lighted structures, people, cars, and other little details. There is lots of light and movement to see. Tom has also added a trolley line on a five foot stretch of track with the ubiquitous trolley bouncing back and forth between the bumpers. A large loop of Fastrack encircles the room going through the village, around the tree, behind the couch, and under tables. Tom has also placed several Lionel operating accessories in various places around the loop of track.
            At the ripe age of five, Tom received his first train set: a Lionel Cannonball freight set from 1974. He remembers playing with that train everywhere, including the backyard where he would run the engine at full speed into the bushes. Tom also discovered that he could "arc weld" with the 50 watt transformer! The train had been "loved" so much that the engine would ultimately require a new paint job to cover its battle scars. Tom eventually lost interest in the train in his pre-teens. At some point in the early 90s, he re-discovered the train in a box in the rafters. Unfortunately he only found the engine and tender with its gloss black paint job. He and Angel went down to Arnie's in Westminster to see if the train still ran. He went in only planning to buy some track and a transformer but instead came out with a brand new Lionel Santa Fe Warbonnet passenger train set. Tom's interest in trains had been rekindled. He continued to add new trains here and there, purchased from the various train stores until one day he was at the Train Crossing and heard about TTOS. He immediately joined the SP division followed by the Southwestern division. This is what set off his collecting interests and he began buying just about anything that interested him. As Tom's collection of modern era, postwar, and prewar O and S gauge trains grew, he had to find more places to put them. He told me he has trains in closets, the rafters, and garage. He said in recent years though he has limited his buying to just the stuff he really likes. His favorite trains include the Lionel Polar Express (which he has the entire set), his MTH Daylight, and his Williams Texas Special passenger set.
            Tom and Angel are fairly active in the SP division. They rarely miss a meet and Angel has been helping sell raffle tickets for the past several years now. Tom has brought his portable S gauge layout to the meet a few times and he has made some alterations to it recently. He also expressed interest in building another larger portable layout. He likes the portable layouts since they give him another opportunity to run trains. Tom and Angel were also one of the stops on the three day Christmas Layout Tour put on by the SP division. I'm sure those that participated enjoyed seeing their winter wonderland/carpet central railroad.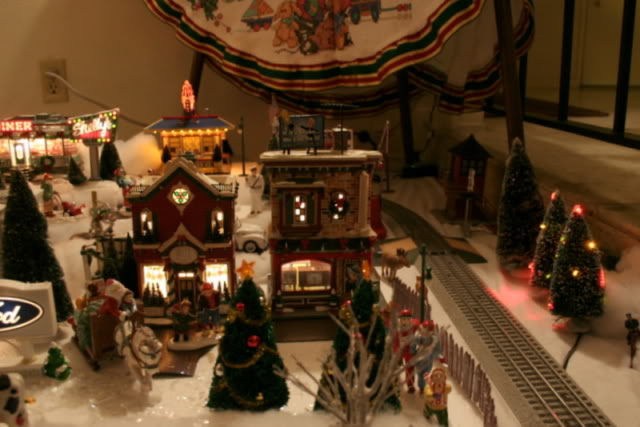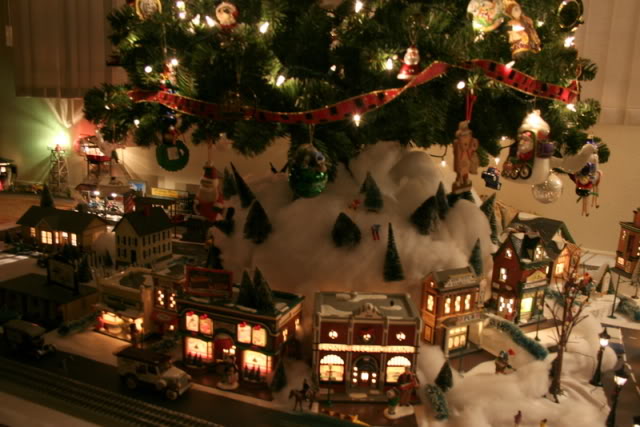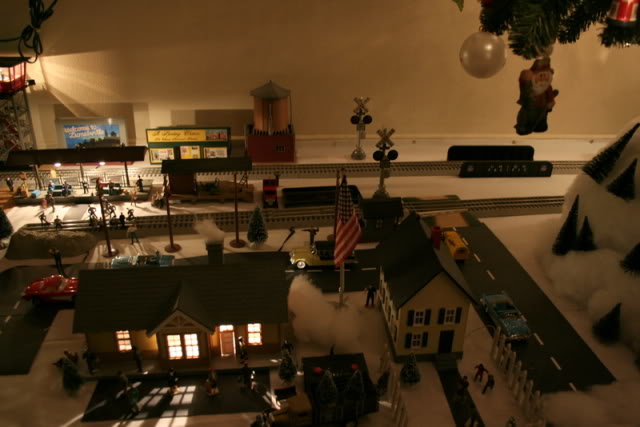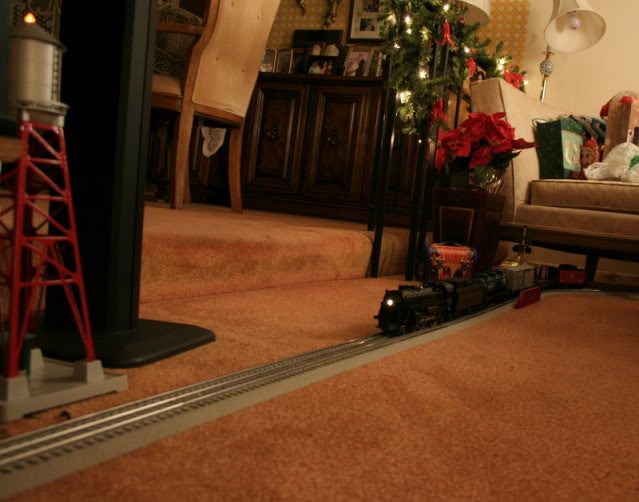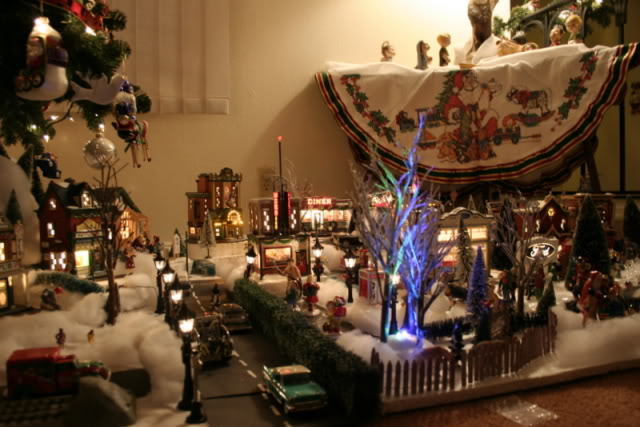 Tom's very first train, a Lionel Cannonball set from 1974. Only the engine survived