Portable Layouts
The Favorite Portable Layout Contest is open to all members who bring a portable layout to one of the SP meets during the year. Our members then vote on their favorite portable layout.
A collection of the many portable layouts that have appeared at our meets.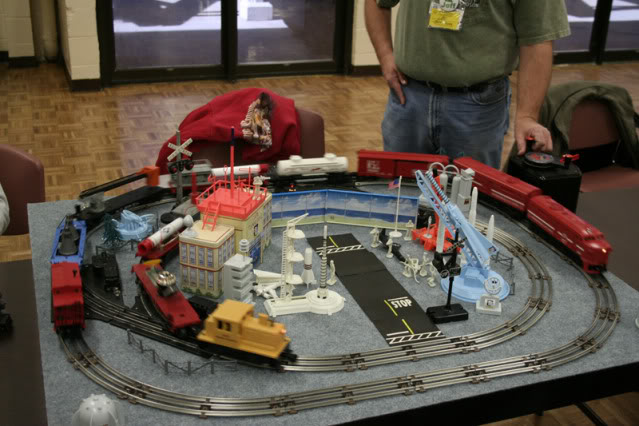 Jeff Meyer's 0-27 layout.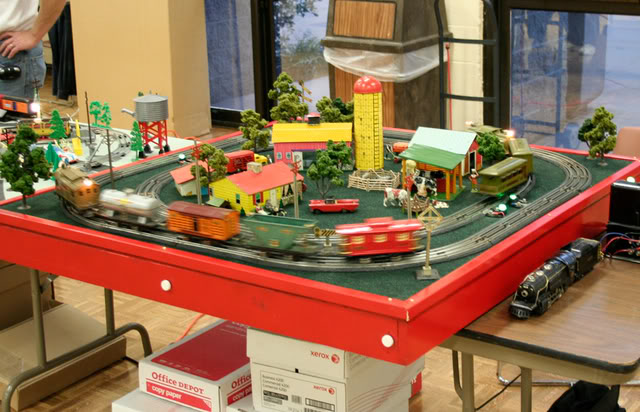 Bob Nord's Tinplate Layout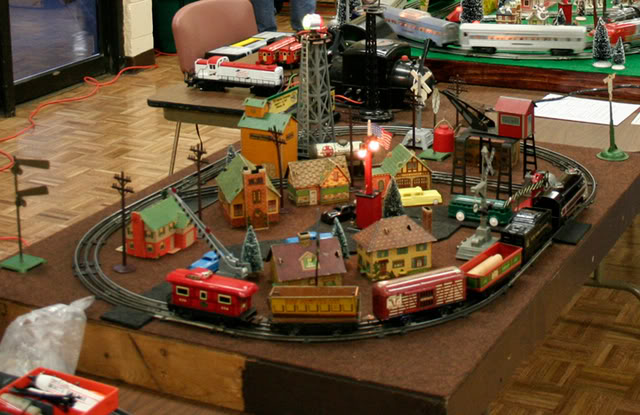 Brian Fields' Marx Layout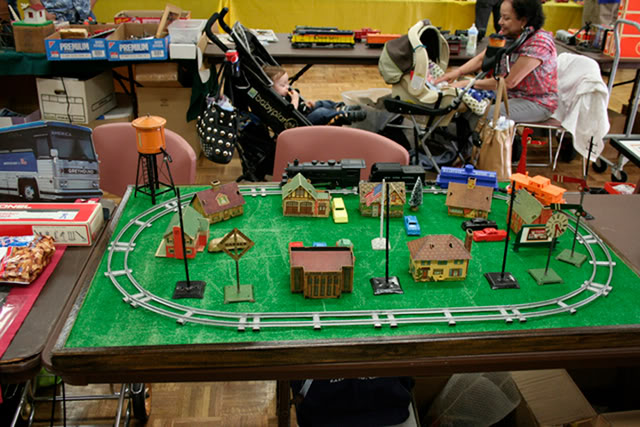 Brian Fields' Windup Layout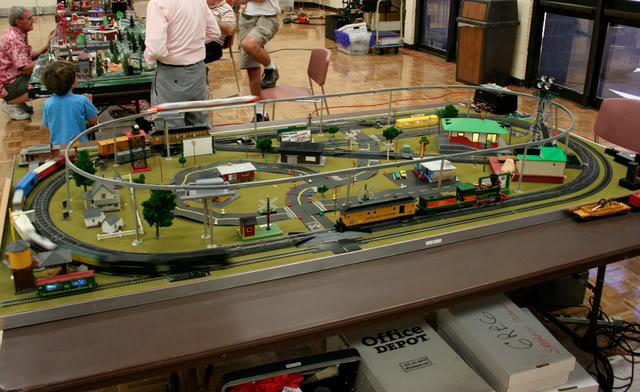 Greg Drusch's Lionel HO, American Flyer, and Schuco Layout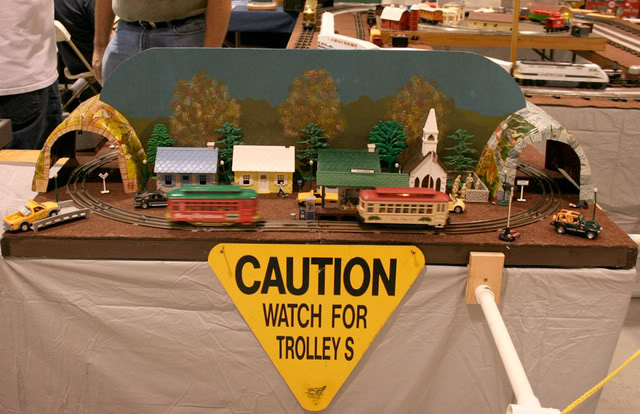 J Keeley's Trolley Layout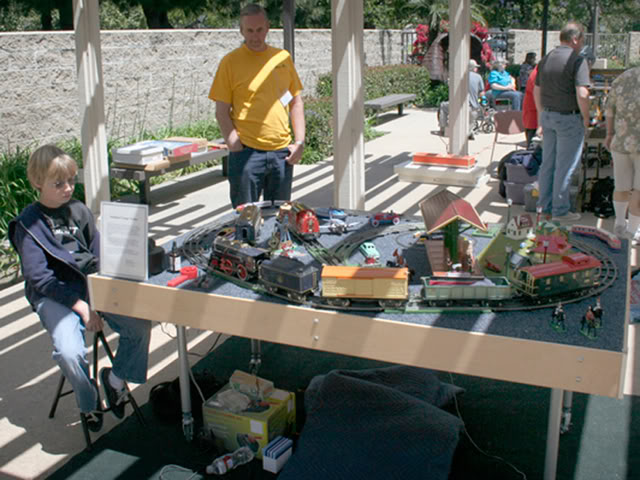 John Bowman's Standard Gauge Layout

Larry Carpenter's Standard Gauge layout.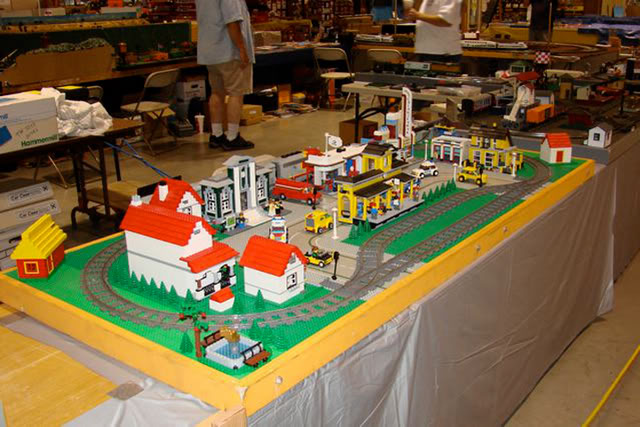 Larry Carpenter's Lego Layout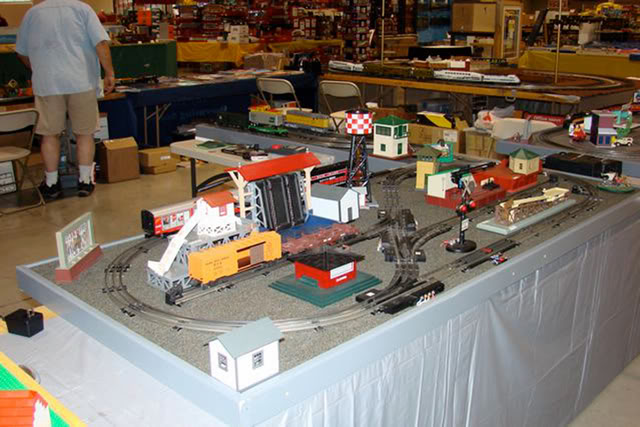 Larry Carpenter's Switching Layout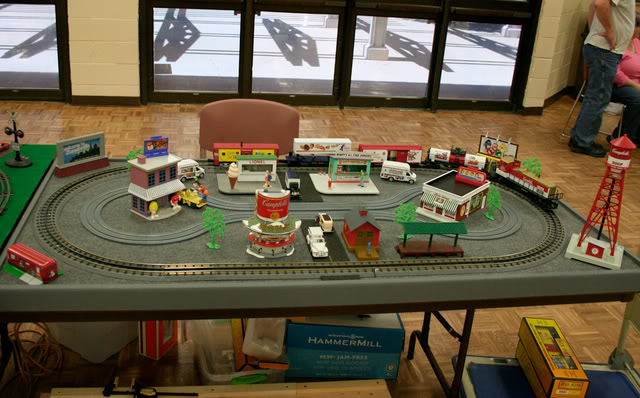 Larry Carpenter's Whimsical Layout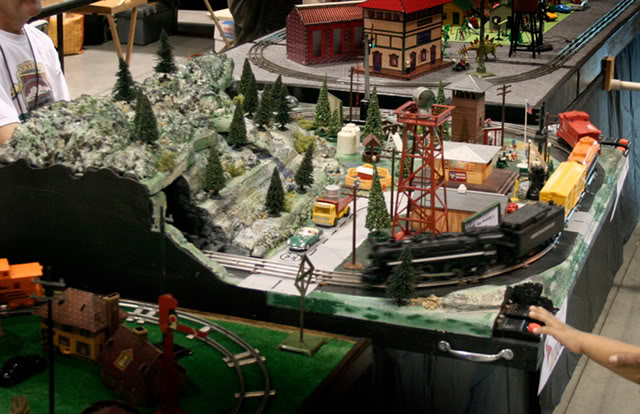 Mark DiVecchio's 0-27 Layout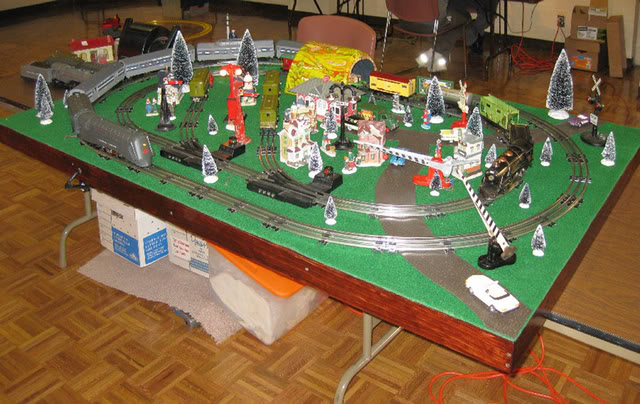 Bill Senyak's O Gauge Layout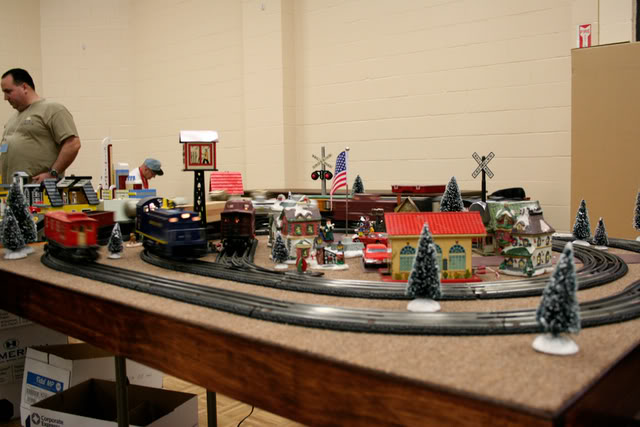 Bill Senyak's 0-27 Layout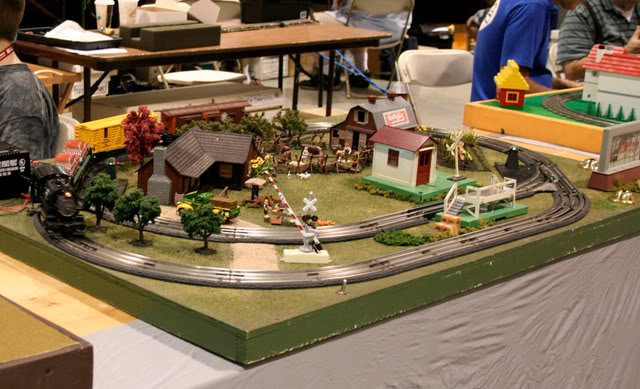 Rich Haigh's 0-27 Layout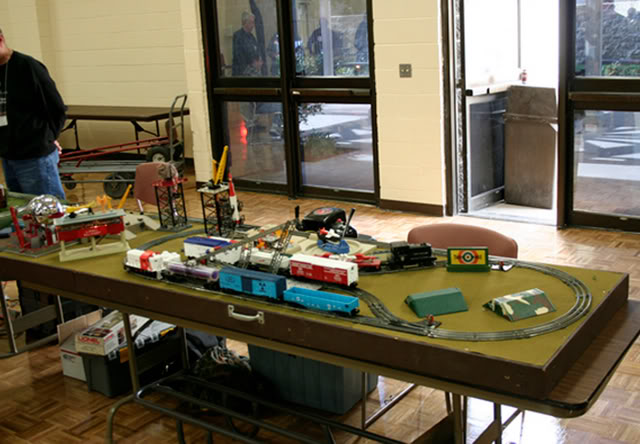 Ryan Selvius' Military Layout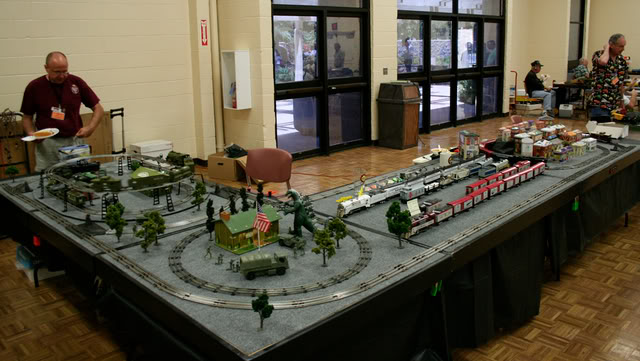 Steve Eastman & Bob Nord's Table Top Trackers Layout

Steve Eastman's Marx Layout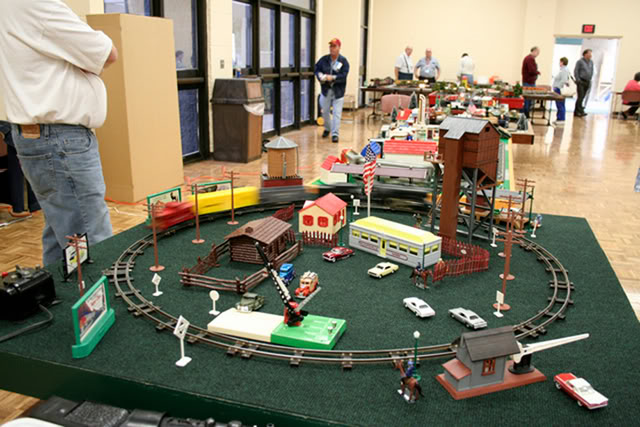 Tom Ingolio's American Flyer Layout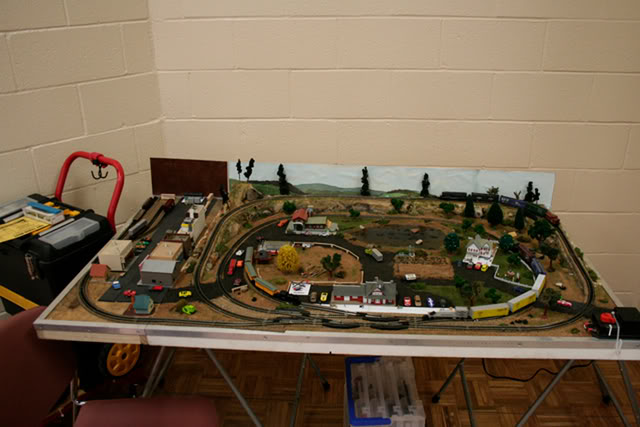 Wayne Musgrove's N Scale Layout