Open House Meets
Dec 2015
 May 2011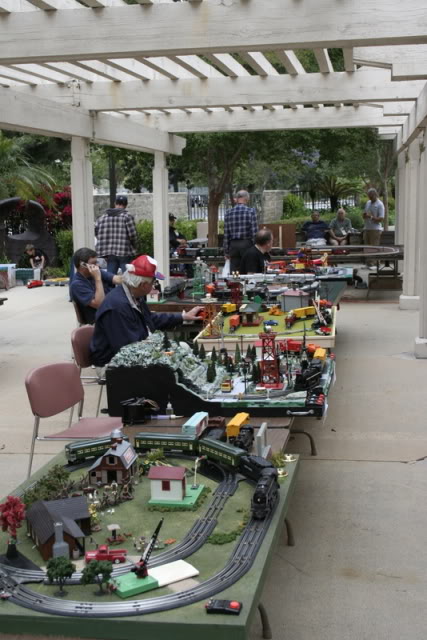 Some of the many portable layouts at the May Open House Meet.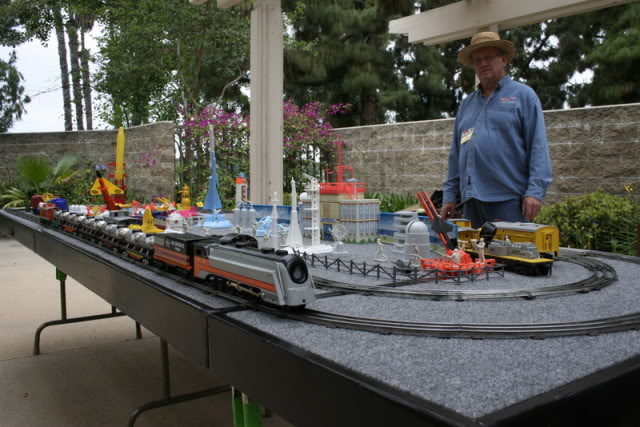 Steve Eastman's space and military themed layout.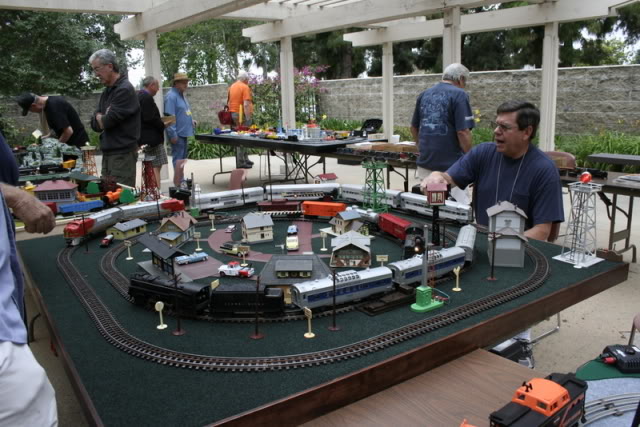 Bill Senyak's new Super O layout.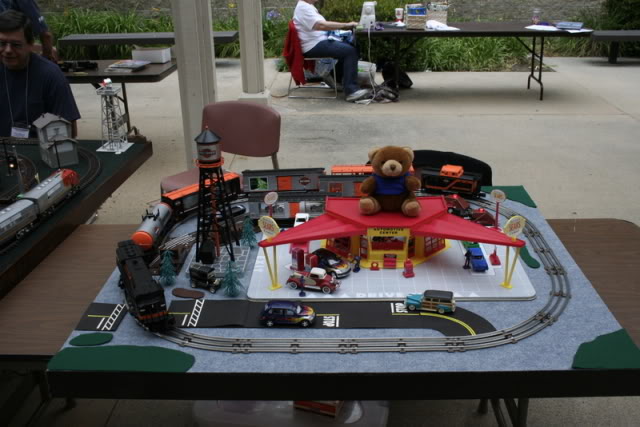 Jeff Meyer's Harley Davidson and themed layout.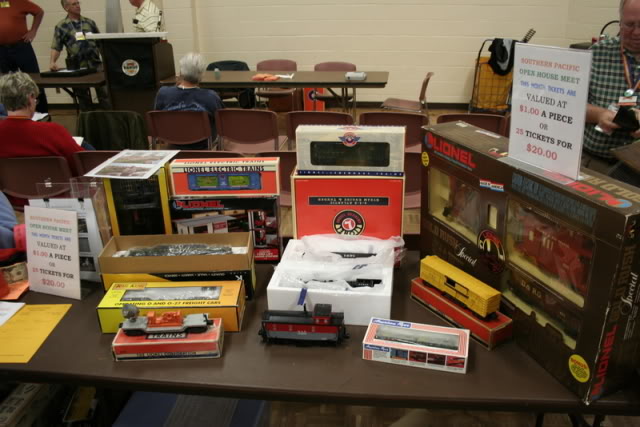 Bob Wall had some great prizes at this year's May Open House.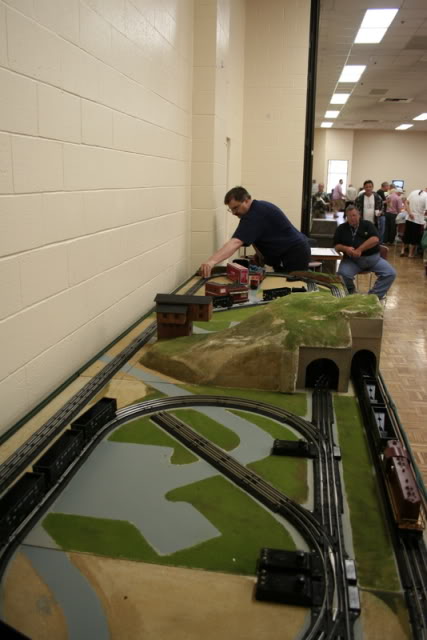 Bill Arndt puts the finishing touches on the Disappearing Layout he brought to be auctioned off.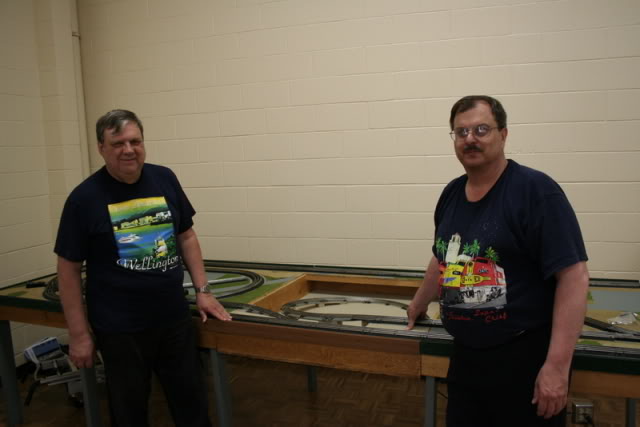 Bill and the lucky new owner.